Trust
CONTACT US
The Best
Macronet Services is the next generation Solution Design & Customer Success provider focused on delivering quality technology for worldwide organizations.  We advocate for clients who trust our expertise to navigate on their behalf as if we were one of their own.  Credibility is a core principle we hold deeply, and we commit to building on this with every interaction.
Deep Experience Lives Here
Our team has Designed, Negotiated and Implemented 5,000+ Infrastructure and Managed Services instances for customers.
Macronet Services will help your team deliver innovative solutions that exceed expectations.​
Our goal is simple.  We help our clients with every phase of delivering next generation network services on a global scale.​
Our team has extensive experience designing network solutions from 300+ suppliers that are fault-tolerant, secure, and operationally supportable.  We have mastered the process of completing complex cost analyses and helping your team articulate the financials to business leaders.​
The bench of talent at Macronet Services is strong and always growing to support our current and future clients.  Please don't hesitate to reach out to us to discuss a potential project of any size.
We Support Clients Globally
Our company is based outside of Boston however our customers span the globe.
We have a robust support team to meet client needs who must thrive building next-gen infrastructure.
Whether it's scoping new services, benchmarking existing platforms or evaluating contractual terms, Macronet Services takes the burden off of IT organizations leveraging 20+ years of industry experience.
Macronet Services positions customers to launch real-time
Collaboration Solutions to support your Teams remotely and services your customers anywhere in the world.
Macronet Services launched their Telecom Exp Solution and we instantly found savings. The next commission will have them implement their Cloud Expense system for .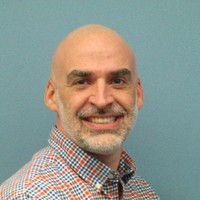 We have benefitted by the output of this practice by Gary, Scott and the rest of the Macronet team. This is a clear underlying ROI of our relationship with them. 
Keith Lyons, Global Director
IT Service Delivery for GCP Applied Technologies
I've been working with Macronet Services for about 2 years now and it's been great. As a CISO, I'm looking for someone to help me navigate the challenges in the vendor management space…the things I've been doing with Macronet have provided both the deep technical expertise but they've also aligned it with things I need to think about from a business perspective.
Brian Castagna
CISO at Seven Bridges Genomics
We leverage our vast partner portfolio to bring forward the best network solutions. We enable IT teams to be more efficient and the businesses they support to be more competitive in the marketplace.
ADDRESS

    One Liberty Lane East Suite 302
Hampton, NH 03842
We offer free assessments of your environment to see how we can help. Our ability to leverage vendor benchmarks prevents time and cycle waste. Macronet Services will have a solution specialist contact you as soon as possible. We will quickly communicate if there isn't a fit and still direct you to another path.