Team Work
CONTACT US
in Real-Time
We'll Help You Build a Space Where Teams Thrive
The days of boring collaboration spaces are gone. Teams across the globe are demanding inspiring Microsoft Teams-based spaces
and Macronet Services can help you deliver!
The Macronet Services Teams can help your organization design and implement the hardware
to build a one-touch-join meeting experience in all your conference rooms across the globe.
Microsoft Teams is the Fastest-Growing
Collaboration Tool Ever Deployed.
With hundreds of millions of daily active users and growing rapidly, enterprise organizations are working to make the shift to enabling their workforce to seamlessly collaborate on this new enterprise application.
The Macronet Services Team has consultants with decades of experience helping to evaluate and roll out these types of solutions across a global enterprise. We are helping enterprise collaboration teams replace their legacy PBX with Avaya, Shortel, Cisco, Mitel and deploy Microsoft Teams for Cloud PBX providing a truly unified collaboration experience.
Microsoft Teams conference rooms are very new to the market and there are very few hardware partners that are currently certified with Microsoft Teams Rooms.  The Macronet Services teams can help your organization design and implement the hardware to build a one-touch-join meeting experience in all your conference rooms across the globe
Microsoft Teams has certified a small number of AV Hardware companies that have certified hardware solutions for Teams Rooms.  The certified hardware partners are Crestron, Poly, Logitech, and HP with a growing number over time.  Microsoft has a growing number of features for scheduled meetings, on the fly video calls, and room schedulers.  Our team can help your staff with AV Design, Integration, end-user training and support to deliver a consistent conference room experience across your global offices.
Watch the video on how we deploy MS Teams at 8×8 >
Macronet Services launched their Telecom Exp Solution and we instantly found savings. The next commission will have them implement their Cloud Expense system for .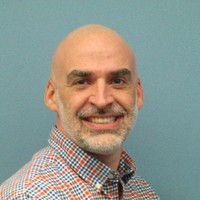 We have benefitted by the output of this practice by Gary, Scott and the rest of the Macronet team. This is a clear underlying ROI of our relationship with them. 
Keith Lyons, Global Director
IT Service Delivery for GCP Applied Technologies
I've been working with Macronet Services for about 2 years now and it's been great. As a CISO, I'm looking for someone to help me navigate the challenges in the vendor management space…the things I've been doing with Macronet have provided both the deep technical expertise but they've also aligned it with things I need to think about from a business perspective.
Brian Castagna
CISO at Seven Bridges Genomics
We leverage our vast partner portfolio to bring forward the best network solutions. We enable IT teams to be more efficient and the businesses they support to be more competitive in the marketplace.
ADDRESS

    One Liberty Lane East Suite 302
Hampton, NH 03842
We offer free assessments of your environment to see how we can help. Our ability to leverage vendor benchmarks prevents time and cycle waste. Macronet Services will have a Solution Specialist contact you as soon as possible. We will quickly communicate if there isn't a fit and still direct you to another path.