You Can't
CONTACT US
Fake Experience
Meet The Team
Focused On Delivery
This technology executive team has spent years perfecting their craft
so they can help customers.
Scott Bryan
Co-Founder & Managing Partner
Scott's primary focus is helping IT executives with the planning, design, and deployment of global networking solutions for business.  He brings both a highly technical and a business analytical approach to the process, as well as a unique perspective of the provider marketplace that our clients truly appreciate.
Prior to founding Macronet LLC in 2013, Scott gained extensive experience building and managing support and sales teams at global telecoms.  Roles included Director of Sales Engineering and Support, Director of Global Sales, and Area Vice President.  He holds a BS Marketing from Bentley University and MBA from Regis University.
Scott lives on the seacoast of New Hampshire with his wife, three kids, and dog (Cato).  He spends as much time as possible in the outdoors with hobbies like fishing, hunting, and coaching youth lacrosse.
Gary Sloper
Co-Founder & Managing Partner
Gary Sloper is responsible for the Global Consulting practice focused on Solution Design, Cost Reduction, Management and Strategy for customers.
Prior to Macronet Services, Gary was the VP of Solution Engineering & Customer Success for Dyn a DNS & Edge Security company who exited to Oracle for over $500 Million.  Post-acquisition, Gary continued to lead those global teams and product set, powering Oracle's Gartner leading IaaS portfolio.
His career began at Exodus (acquired by Savvis & CenturyLink), the high-rising Colocation & Managed Services company based in Silicon Valley.  Following Exodus, he spent time in startups and was eventually recruited to Qwest who was subsequently acquired by CenturyLink for an enterprise value of $22 Billion.  At CenturyLink he led a 250+ team of Sales Engineering, Sales Operations and Customer Success organization, overseeing $1.5 Billion in revenue across their WAN, UC, Security and Cloud business.
Gary graduated from Bentley University with a BS in Computer Information Systems and is passionate about fundraising for Dana-Farber Cancer Institute in Boston.
Brendan Sheehan
Co-Founder & Managing Partner
Brendan Sheehan has spent his entire career working with IT teams on strategic projects and has previous experience with Boston-based Fuze where he spent four years working in Boston and Silicon Valley. Prior to Fuze, Brendan worked for Oracle/Dyn driving their cloud traffic management portfolio.
Brendan has extensive experience evaluating UCaaS and CCaaS technology and is driven to help clients solve business problems with innovative IT solutions. Brendan is a UNH graduate and lives on the NH Seacoast with his wife Lauren and dog Luna. He enjoys traveling, outdoors, hiking, ultimate frisbee, watersports, and football. Brendan's energy and positive mindset will help your team think differently about projects that will help shape your company's communications strategy.
Macronet Services launched their Telecom Exp Solution and we instantly found savings. The next commission will have them implement their Cloud Expense system for .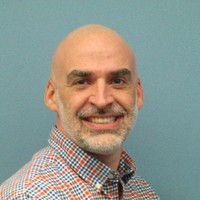 We have benefitted by the output of this practice by Gary, Scott and the rest of the Macronet team. This is a clear underlying ROI of our relationship with them. 
Keith Lyons, Global Director
IT Service Delivery for GCP Applied Technologies
I've been working with Macronet Services for about 2 years now and it's been great. As a CISO, I'm looking for someone to help me navigate the challenges in the vendor management space…the things I've been doing with Macronet have provided both the deep technical expertise but they've also aligned it with things I need to think about from a business perspective.
Brian Castagna
CISO at Seven Bridges Genomics
We leverage our vast partner portfolio to bring forward the best network solutions. We enable IT teams to be more efficient and the businesses they support to be more competitive in the marketplace.
ADDRESS

    One Liberty Lane East Suite 302
Hampton, NH 03842
We offer free assessments of your environment to see how we can help. Our ability to leverage vendor benchmarks prevents time and cycle waste. Macronet Services will have a Solution Specialist contact you as soon as possible. We will quickly communicate if there isn't a fit and still direct you to another path.