Reduce
Telecom Costs
We Help Orgs
Maximize Their Infastructure
Our Telecom Consulting practice across Network, Voice, and Cloud Connectivity reduces expense by 30% or more per month.
How to reduce Telecom Expenses?  Watch our Video to learn more
Contact Us To See How Much You Could Save >
Partners For Success
& Cost Savings
Ask us about our agency business, which represents over 300 leading service providers of network services.  ​
This unique combination of models allows our consultants to engage with our clients in a traditional fee-based model, or to offset the cost of consulting and professional services engagements with brokered network services.  We will work with you to transparently define the best model to meet the needs of your business.
Macronet Services launched their Telecom Exp Solution and we instantly found savings. The next commission will have them implement their Cloud Expense system for .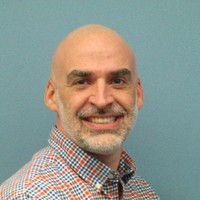 We have benefitted by the output of this practice by Gary, Scott and the rest of the Macronet team. This is a clear underlying ROI of our relationship with them. 
Keith Lyons, Global Director
IT Service Delivery for GCP Applied Technologies
I've been working with Macronet Services for about 2 years now and it's been great. As a CISO, I'm looking for someone to help me navigate the challenges in the vendor management space…the things I've been doing with Macronet have provided both the deep technical expertise but they've also aligned it with things I need to think about from a business perspective.
Brian Castagna
CISO at Seven Bridges Genomics
We leverage our vast partner portfolio to bring forward the best network solutions. We enable IT teams to be more efficient and the businesses they support to be more competitive in the marketplace.
ADDRESS

    One Liberty Lane East Suite 302
Hampton, NH 03842
We offer free assessments of your environment to see how we can help. Our ability to leverage vendor benchmarks prevents time and cycle waste. Macronet Services will have a Solution Specialist contact you as soon as possible. We will quickly communicate if there isn't a fit and still direct you to another path.