Made Easy
OCI Oracle
FastConnect
Hear What Our Customers Are Saying About Our OCI FastConnect Service
We are experts at designing your OCI FastConnect onramp to all Cloud or on-premise Datacenter environments quickly.  We assess your topology use cases by leveraging our engineering model to price and govern the implementation—saving you time and money! 
"Macronet Services was able to spend time with us identifying the most optimal connection into OCI FastConnect. Their unbiased approach to support us was appreciated including offering their network engineering time at no cost. We chose Megaport after working with Gary Sloper and his team"
Jonathan Crawford
Chief Architect, Lease Accelerator
We Make Routing OCI FastConnect Quick & Easy
Looking to establish your OCI FastConnect between Oracle regions or a Hybrid split architecture with other cloud providers? We have helped hundreds of customers launch a network infrastructure into FastConnect with the least latent and cost-effective topology including on-premise Datacenter environments quickly and easily.  These scenarios include private SDWAN, MPLS, Internet VPN/ZTNA, or private fiber. 
OCI FastConnect to AWS, Azure and others
Some enterprises require a split App & DB tier with other clouds such as AWS, Azure, or GCP.  Our approach is to enable OCI customers to use FastConnect to extend their architecture to other clouds if needed.  This includes providing a redundant connection to the OCI network offering to another cloud or instance to deliver true N+1 designs.  We can often bring customer connections up within a 1-Hour timeframe to pass traffic.
OCI App-Tier & DataBase Tier Split architecture
Cloud Migration to Oracle Cloud
OCI Hybrid Cloud architecture
Our engineers will help design your MPLS or SDWAN network into FastConnect using our deep industry experience & successful Oracle Cloud implemenations with other clients 
Project Management & Governance
Many of our clients require a post-OCI cloud network assessment of their entire infrastructure looking to lower OPEX while improving their network.  Macronet Services averages approximately 30% savings for customers monthly following our network evaluation & implementation.  
MPLS, SDWAN/SASE, ZeroTrust, Voice, Colocation & SaaS licenses
Setup Your Oracle FastConnect Right The First Time ->
Here Are a Few of Our Favorite OCI FastConnect Resources
Are you behind the curve when it comes to OCI FastConnect?
Macronet Services can help you harness the power of OCI FastConnect to maximize your Oracle Cloud environment. Here are a few of our favorite curated expert guides!
Macronet Services launched their Telecom Exp Solution and we instantly found savings. The next commission will have them implement their Cloud Expense system for .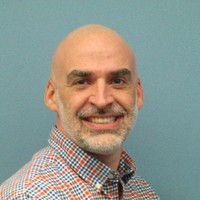 We have benefitted by the output of this practice by Gary, Scott and the rest of the Macronet team. This is a clear underlying ROI of our relationship with them. 
Keith Lyons, Global Director
IT Service Delivery for GCP Applied Technologies
I've been working with Macronet Services for about 2 years now and it's been great. As a CISO, I'm looking for someone to help me navigate the challenges in the vendor management space…the things I've been doing with Macronet have provided both the deep technical expertise but they've also aligned it with things I need to think about from a business perspective.
Brian Castagna
CISO at Seven Bridges Genomics
We leverage our vast partner portfolio to bring forward the best network solutions. We enable IT teams to be more efficient and the businesses they support to be more competitive in the marketplace.
ADDRESS

    One Liberty Lane East Suite 302
Hampton, NH 03842
We offer free assessments of your environment to see how we can help. Our ability to leverage vendor benchmarks prevents time and cycle waste. Macronet Services will have a Solution Specialist contact you as soon as possible. We will quickly communicate if there isn't a fit and still direct you to another path.